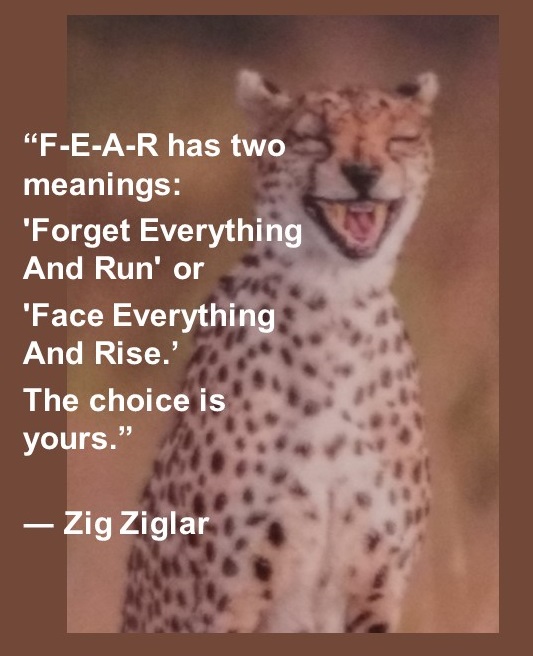 "F-E-A-R has two meanings: 'Forget Everything And Run' or 'Face Everything And Rise.' The choice is yours."
― Zig Ziglar
Fear responses are hard-wired in our brains, compelling us either to flee from the situation or confront it head-on. There is another fear response that many are not aware of, that is freeze response.
Fear reaction starts in the
brain
and spreads through the body to make adjustments for the best defense, or flight reaction. The
fear
response starts in a region of the
brain
called the amygdala.
This leads to bodily changes that prepare us to be more efficient in a danger:
The brain becomes hyperalert, pupils dilate, the bronchi dilate and breathing accelerates. Heart rate and blood.
Once the brain has encountered a threat (whether actual or perceived), it releases a surge of chemicals, like cortisol and norepinephrine. These chemicals give us a natural boost in reflex time, perception, and speed.
The freeze response is a little different. Fight and flight responses have one thing in common: hope. There is hope that one or the other will get you out of danger and fear and return you to your normal state of being. The freeze response kicks in when there is no hope of fighting off, or fleeing from, the dangerous situation. It is the response that causes some animals to "play dead" instead of running or fighting, and sometimes it works.
https://www.medicalnewstoday.com/

articles

/323492#The-question-of-phobias